Yes, it is proven that it is possible to earn S$300 a day.
We are a reputable company over 10 years registered in Singapore. We will show you how to run our education business so that you can run yours. With our experience, we will share our knowledge, skills, materials and tutors' databases with you! With our whole database of tutors at your fingertips, just focus on getting students who need tuition and you will earn the commission. It is that easy!
Benefits:
Recurring Income
Recession proof and NO Retrenchment
Flexibility and Freedom
Unlimited Income possibilities
Low start up cost
Long term career planning
Simply sign up with us and you will get these:
Access to our whole databases of qualify tutors, Teachers, Special Tutors
Business File; All necessary foms you need to run a tuition agency
Price list
Free consultation
Seminars and workshop
Free Designing of Flyers
Discounted printing of name cards, pamphlets, distribution
New tutors update weekly 200-400
How is the business workflow like?
click here to find out.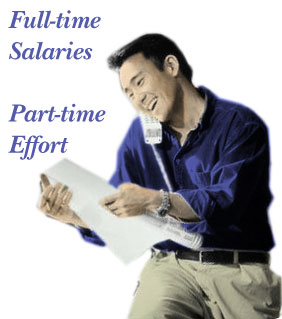 Success Story

"I've been with Trust Tuition for only a short period of 3 months. Despite that, I've gained back not only the fees paid for the database but also a few hundred dollars back as an incentive. I've found that perseverance and good interpersonal skills are vital as a coordinator. Being a coordinator also helps me to be more patient too. The best part is that I've got to work while taking care and being around for my young children."

Cecilia